How to SQUASH Nerves and Deliver a Great Lecture (my interview with Top Hat)
I'm so excited to have been interviewed by Top Hat, a teaching platform that helps professors engage students with compelling content, tools and activities.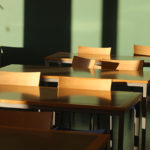 "With class back in session, first-time profs may be feeling the pressure. An expert weighs in on how to deliver your best lecture possible, and minimize nerves in the process…" 
Subjects in this very well-written article include how to prepare properly to enhance your content and delivery, how to build trust among your audience with audience-centric content, and how to squash nerves. That's right…SQUASH them!