Executive Speech Coaching
What if every presentation you gave was delivered with confidence, clarity and power?
What if you had an easy and effective process to help you create and deliver every presentation you give, allowing you to go after even MORE speaking opportunities?
What if, after every presentation you give, you could come off the stage and confidently say, "I nailed it!"
Being able to get your point across in a concise, compelling way is crucial to building your reputation and making sure that you're remembered – for all the right reasons!
Just as no two people are alike, so are two presenters are alike. Those new to presenting tend to work building their confidence, delivery, and speech organization skills. Others are seasoned presenters who may prefer to work on polishing their message, delivery, and creating a deeper connection and level of engagement with their audience. All, however, share the same goals: to be effective, persuasive and engaging speakers, to make an unforgettable first – and lasting – impression, and to nail their presentation!
Suzannah's techniques are simple yet very effective. After only one short session, I was able to see a considerable improvement in my presentation skills. The tricks/tips are easy to apply and make you feel comfortable and ready to deliver in front of an audience.

Bin Lao
Vice President, Global Trade & Banking

The Process
The objective of the coaching engagement is to increase the confidence, content creation, delivery, focus and professionalism of every presentation. This coaching can be delivered to an individual or group, and can be designed around the specific types of presentations the client delivers.
Coaching sessions will address the following three essential areas of speaking:
Content: How to develop and organize presentation content for maximum impact
Delivery: The development of your personal speaking style, and how to use it in a way to project expertise and confidence, build rapport with the audience, and maximize the tools you already possess.
Audience Engagement: How to structure your presentation in a way that ensures that your message is relevant and meaningful to your audience, and to enhance audience engagement and connection.
From these coaching sessions, you will learn:
A proven process for crafting structured, engaging and audience-centric presentations
Key questions you must ask before building your presentation, which will guide you to creating compelling, meaningful content
The process behind the Diamond Speech Structure™ flowchart and how it will help make your future presentations faster, easier and more effective
Techniques to reduce the anxiety of public speaking
How to add storytelling and humour to presentations
Strategies to start and end the presentation with impact
How to get your main points across quickly, in a way that is relevant to the audience
Best practices for using slides or other visual aids effectively
Ways to identify and eliminate 'crutch' words and other distractions
How to master Q&A sessions with poise and confidence
Learn more about coaching packages to help you unleash your ultimate speaking potential!
COMPLIMENTARY 30-MINUTE CONSULTATION
If you are interested in investigating how Public Speaking and Presentation Skills Coaching can help you accomplish your speaking goals, let's schedule a meeting for a complimentary 30-minute discovery call, where we will determine your goals, experience and objectives to see if there is a fit between us, and if this is the right investment for you. There is no commitment required at this point.
"Her well-thought out approach resulted in a presentation that was focused, action-oriented and even entertaining!  We found ways to weave in stories and analogies that really drove the point home and made it "real" for the audience, and more than that, built a strong level of connection that lasted the entire week of the sales conference. The positive feedback that I received from both my colleagues and management team in the weeks following the conference was absolutely brilliant!"
Allison Rossiter
Executive Director of Sales, Roche Diagnostics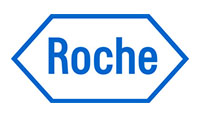 "I asked Suzannah to review my video as part of preparations for presenting part of a Tony Robbins "Business Mastery" seminar in London. The result: the most enthusiastic and sustained standing ovation of my 33 year speaking career. I recommend Suzannah for anyone who wants to fine-tune their presentation skills, and would JUMP at an opportunity to work with her again."
Orvel Ray Wilson, CSP
Guerrilla Group, Inc.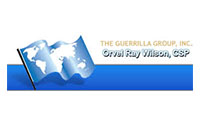 "I had 3 packed rooms.  After the talks the people came to my booth in droves and bought my book.  I sold more books in that one day than I had in the previous year! Some of the feedback that I received from the participants was that I made learning fun, I was very inspiring, and they were going to start making some changes to their eating habits right away. Everyone really liked my stories, which you and I worked so hard on to ensure that they had humor and the right amount of detail. All in all, a complete success!"
Kim Arrey, B.Sc, R.D.
Kim Arrey Nutrition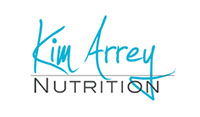 "… the feedback I got both throughout the presentation with the general engagement level of the attendees or the feedback I received in the hours that followed was excellent…Your contributions allowed me to bring that presentation to the next level, and people seemed to really appreciate it."
Denis Boudreau,
Principal Web Accessibility Consultant
DEQUE Systems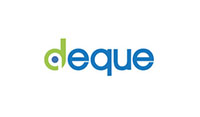 Contact Suzannah directly at (514) 247-1761 or suzannah@suzannahbaum to get the details on speech coaching!
Limited Budget? Here are some other low- or no-cost learning options:
Ready to NAIL your next presentation?