Thank you!
You should receive an email momentarily with all the details on how to access this information.
If you have any feedback, comments or questions, please feel free to contact me. It would be a pleasure to hear from you.
Here's to unleashing YOUR ultimate speaking potential!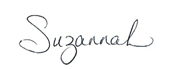 Feel free to get in touch!
Email me at suzannah@suzannahbaum.com or call 514-247-1761.