Welcome CPA Canada webinar participants!
Thank you for tuning in to my webinar on November 17, 2015 about How to Create and Deliver Powerful Presentations.
Here is the information that I promised you in the webinar (and a little bit more, too!):
The DIAMOND Speech Structure Flowchart™ (download)
BONUS:
I hope you got good value from the webinar. Please stay in touch!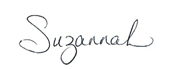 Suzannah Baum
suzannah@suzannahbaum.com
514-247-1761
Ready to NAIL your next presentation?