10 Ways to Book Yourself Silly
Thank you!
You should receive an email momentarily with all the information on how to access your package.
If you have any feedback, comments or questions, please feel free to contact me.
Now go ahead and book yourself silly!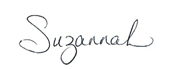 Feel free to get in touch!
Email me at suzannah@suzannahbaum.com or call 514-247-1761.